Top young prospects Daniel Dubois and Joe Joyce are slated to compete against one another on the 24th of October. The bout was initially targeted for an earlier date however due to the pandemic it was relocated for October. The boxing community is especially looking forward to the two prospects clashing given their propensity for knockouts.
Daniel Dubois took to Twitter and expressed his preparedness following the announcement of the fight. 'Triple D' will be placing his British and Commonwealth title on the line against the former Olympian in Joyce. Dubois has an electrifying 92.9% knockout to win ratio that has fans hyped for the eventual meeting.
New date bring it on!!! #DDD #EveryBelt pic.twitter.com/NHXCwSI9tC

— Daniel Dubois (@DynamiteDubois) June 25, 2020
Joe Joyce clinched the silver medal at the Summer Olympics in 2016 at Super heavyweight. Early on into his amateur career, Joyce showed the potential of being a force to be reckoned with in the division. He has yet to amass a lofty professional record with just 10 bouts under his belt currently.
Joe Joyce breaks down Daniel Dubois
'The Juggernaut' Joyce spoke to sky sports and broke down his opponent when the two were rumored to face on another. The fight was being called on for a while due to the nature of their heavy-handedness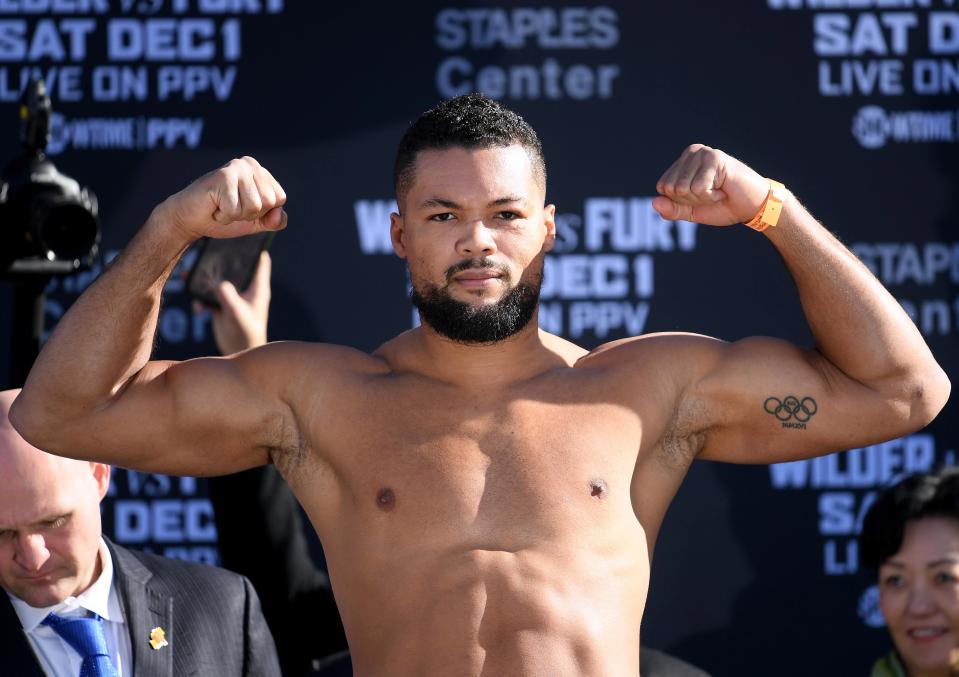 "In terms of the psychological game, I think it's to my advantage. My mindset and experience will carry me through".
"It might start off a slugfest. We'll both be fired up having had to wait, but after I warm up, I'll start to get my boxing going and I'll raise my level. I'll be a level above (Daniel Dubois)."
Queensberry Promotions boxing promoter Frank Warren has spoken highly of the touted prospects. Warren has both the young fighter signed to his promotion as is commonplace in boxing. He is also closely associated with 'The Gypsy King' Tyson Fury.
Both fighters have much on the line with this scheduled bout as their visibility is expected to greatly increase. Not to mention combat sports fans will be at the edge of their seat from the opening bell.
Son Güncelleme: 5 Haziran 2020